I am currently running four face to face classes, as shown on the timetable below and the rest are online via Zoom.

Please contact me if you would like any further information.
Best wishes,
Sue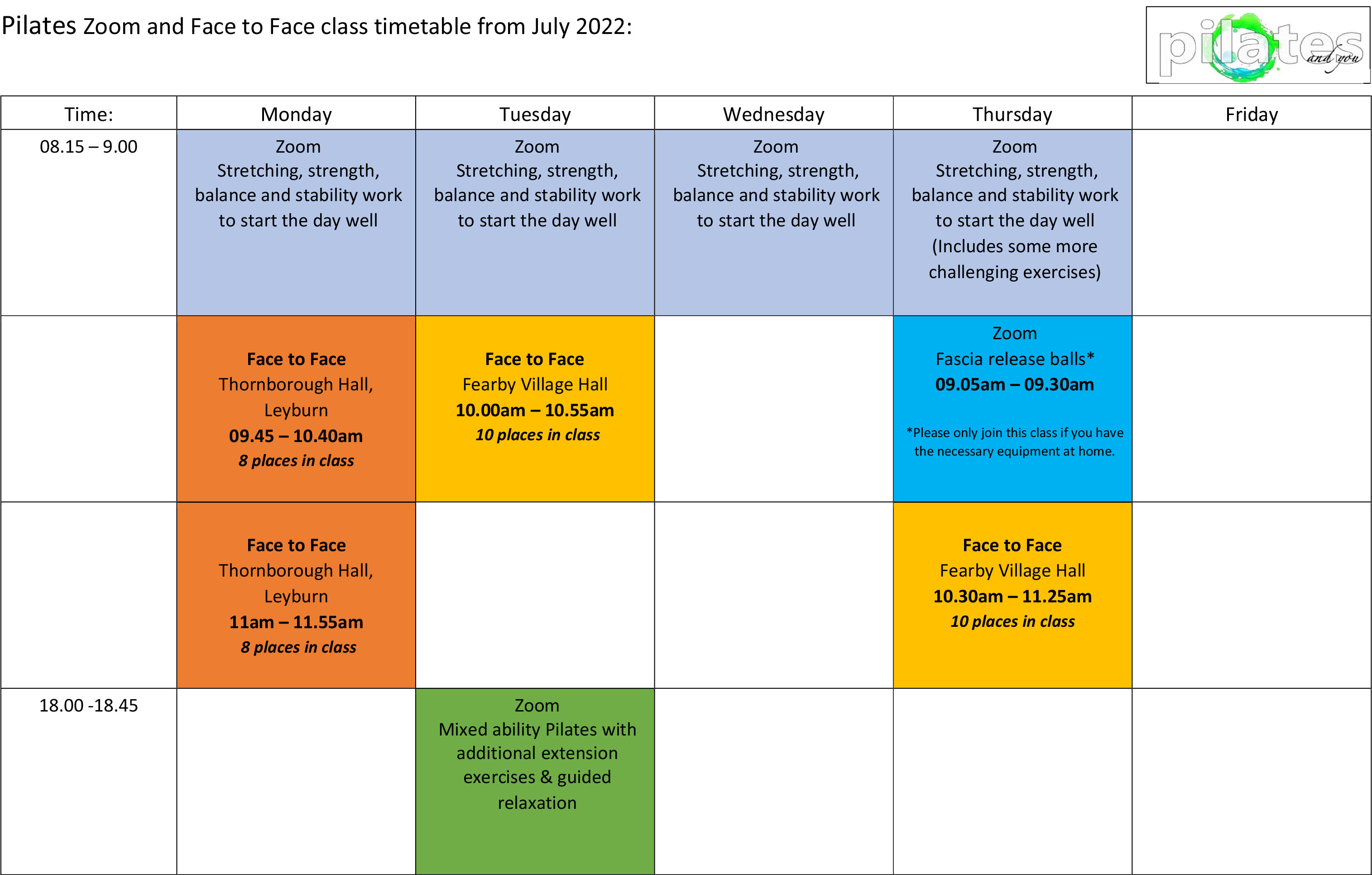 Before taking part in a Pilates class with me for the first time, please complete this
Physical Activity Readiness Questionnaire
Pilates is a series of exercises designed to improve muscle strength, flexibility, balance and posture as well as enhancing mental awareness. It was a system developed by Joseph Pilates in the early 1930s which has been further enhanced over the years and includes the development of control and endurance throughout the entire body.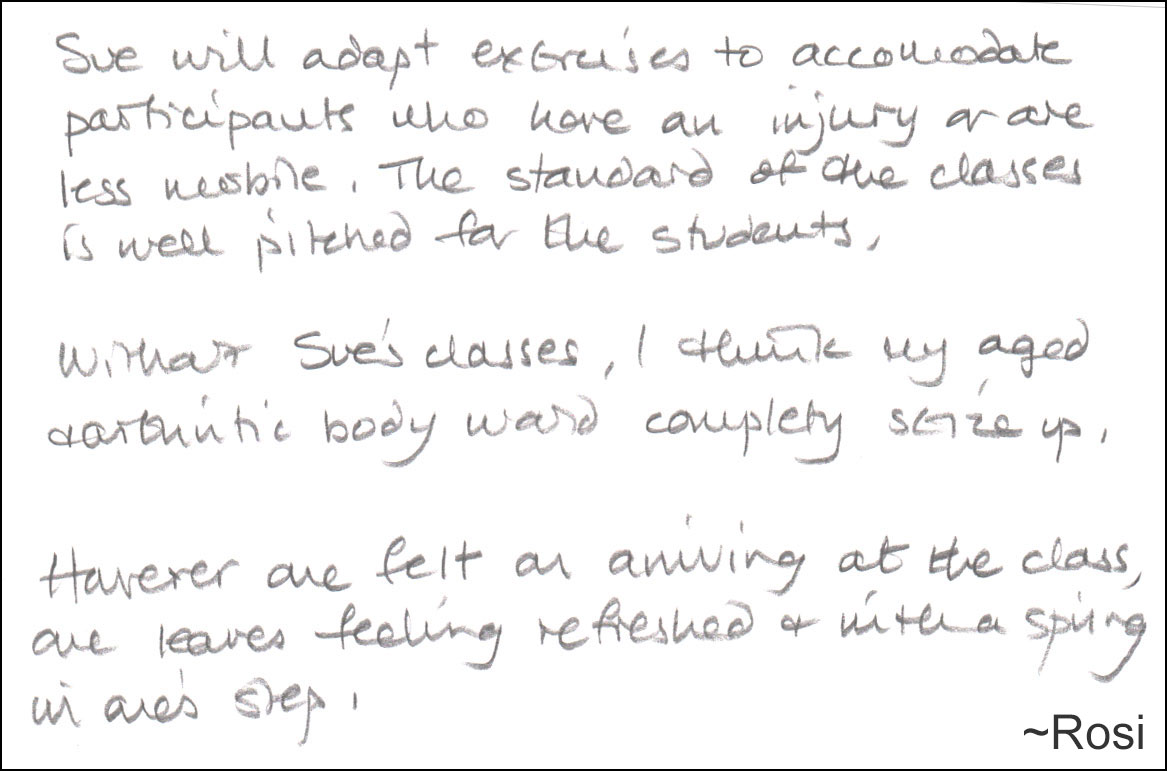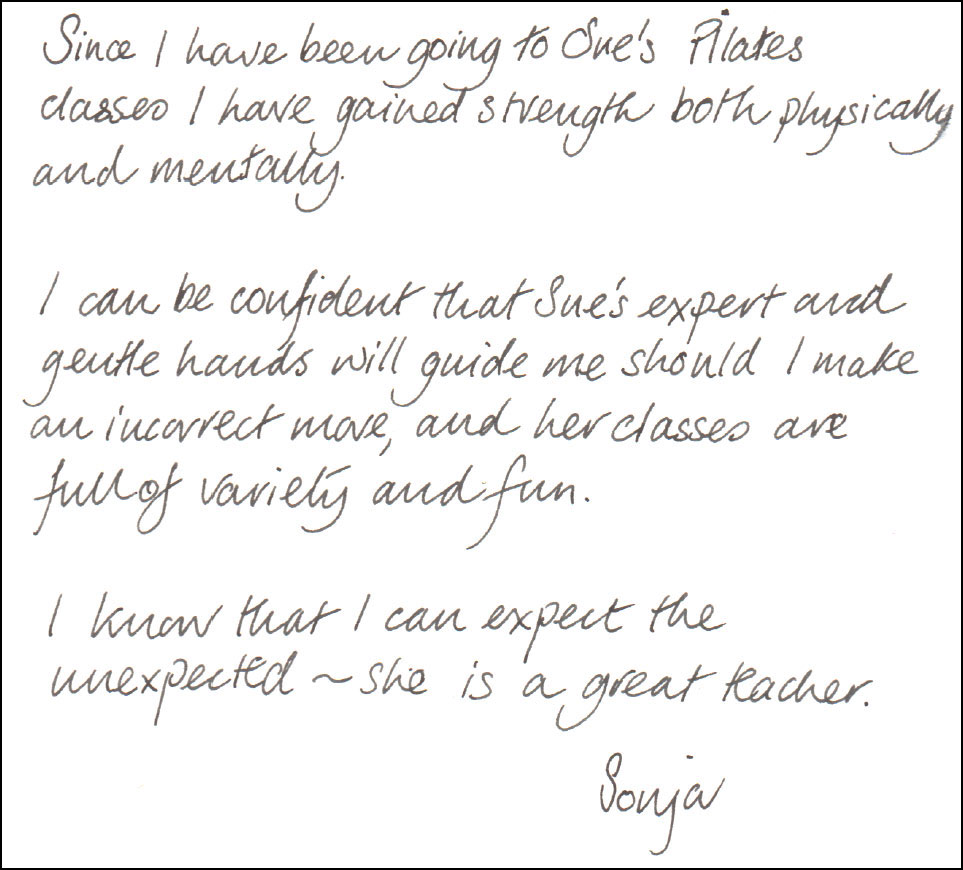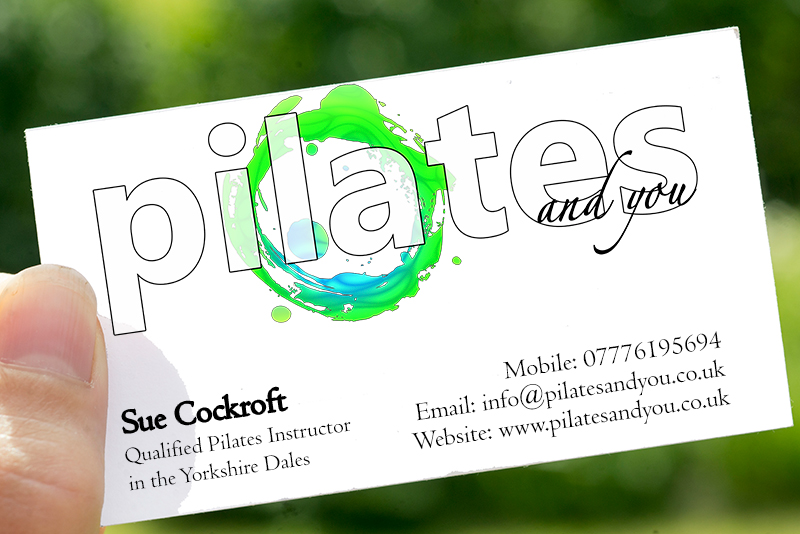 1:1 or small group sessions are also available upon request

Please contact me for more information and prices.